Volunteer Crew
It takes a dedicated crew to run this "communications ship". We're proud of what we do and hope you'll join us!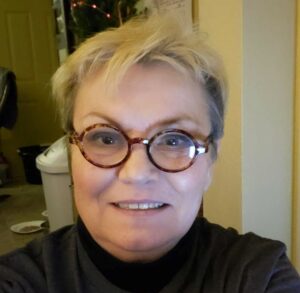 Jennifer Cassidy
The "OG" Volunteer
Jennifer has been involved in music throughout her life; playing instruments, attending concerts, and listening to the radio! She is currently the VP of the Community Airwaves Board of Directors and hosts two shows on KORC.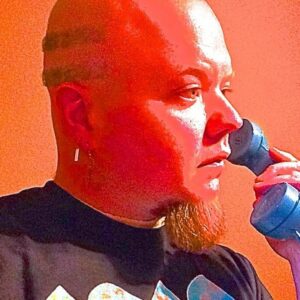 Dan Crall
Station Manager / Program Director / DJ Coordinator / President of the Board
Corvallis resident Dan Crall is a broadcast veteran, with nearly 10 years experience in public radio, and over 20 years in the voice over industry.  He earned his bachelor's degree in Telecommunications – Audio Production from Ball State University.  He has a passion for audio production, creating radio programs and podcasts, exploring many genres of music, progressive and green politics, and community building.
Since early 2022, Dan has been the Program Director at KORC, and is very passionate about building a viable, relevant Community Radio station in Corvallis.  With the help of dedicated volunteers and a giant source of independent music both locally and beyond, Dan enjoys his daily work at KORC, and invites you to get in touch and help us build this amazing LPFM (low power FM) station into something epic.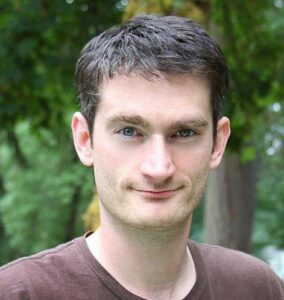 Ashley Terry
Treasurer
Ashley is President of Uphill Media INC and has been volunteering time and resources to numerous groups and causes over the years. Ash is a professional videographer and lends his many skills to UHM and KORC for live event production and editing.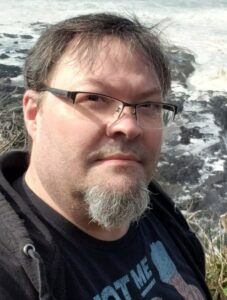 Charles Maughan
Volunteer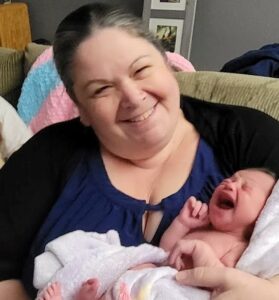 Holly M.L. Shutta
Local Volunteer & Events Coordinator / Local Merch
Holly also has a long history of community organizing and activism. She coordinates local volunteers, events and merchandise for KORC.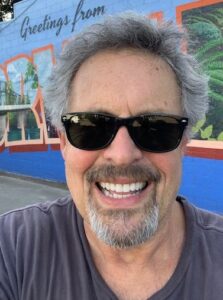 Augie West
DJ / EDU Media Production
Augie is a retired teacher and in his youth worked for a record distributor and a guitar and drum company. He is a long time music fan and has attended hundreds of concerts. Augie hopes to use that experience to share music with you. Radio has always been his friend- from the top 40 AM stations  of the late 50s and early 60s to the beginnings of freeform FM radio.  This was the place to learn the new songs, groups, and singers of the day and to groove to the favorites he already knew. Augie's mission is  to turn you on to great music like the freeform FM DJs of the early 70s turned him onto great music.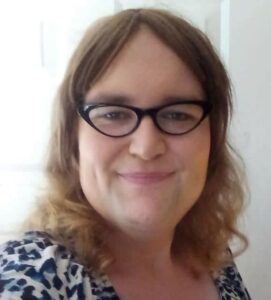 Jessica Norick
DJ Host – "Jess The Collector" 
Corvallis local DJ Jessica "Jess" Norick shares music from her vast collection. Vintage Country & Western, Polkas & Waltzes, Bluegrass, Folk, and more. Music that is no longer represented by mainstream media. An Oregon native, Jess Norick has been passionate about vintage North Americana music since early childhood. She began collecting records at only three years of age.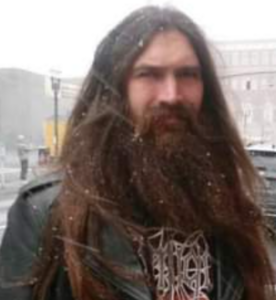 James "Old Man" Winther
DJ Host – "Return From Chaos" 
Corvallis local DJ James Winther brings Death Metal and "weird other music" to KORC with, "Return From Chaos."
Old Man Winther had been a dumb metalhead since trading a bag of Triscuits for a copy of Kill 'em All back in the mid 90s. He is delighted to host "Return from Chaos" on K-Orc 105.9 so as to make you listen to his favorite death and black metal songs with a smattering of jazz, industrial , goth rock, odd classical, nordic folk, along with a side dish of shameless self-spotlighting of his own past/current bands and the sporadic Nintendo song, Beatles remix, or paranormal call-in guest.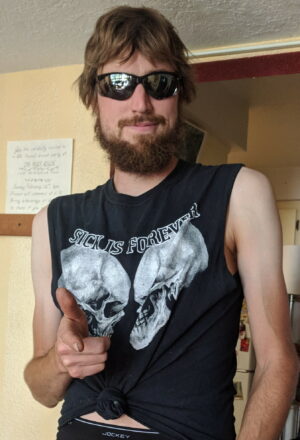 Trevor Heald
Station fleet bike mechanic and light bulb changer
I manage a few of our syndicated shows (Live on KEXP, Under the Needle, The Retro Cocktail Hour) and you might hear my voice on some promos and underwriters' spots. I'm excited to discover a lot of cool new music through the station, and have been sneaking some of my favorite cuts in to the mix also.
My critical stats:
First CD purchased as a dorky 12-year-old: "Toccata and Fugue in d-Minor"
Karaoke songs: "Jolene", "Pickup Man", "(This Ain't) No Thinkin' Thing"
Old standbys: Aphex Twin, Pink Floyd, Judas Priest, Weird Al
Favorite new bands: Altın Gün, Melvins, The Stone, Falkenbach
Guilty pleasures: Evanescence, Scorpions, Ozzy.
Some least favorite bands: Counting Crows, Matchbox 20, Elton Joh
Outside of KORC, I run a semi-nonprofit 420(c)(3) metal fabrication business and sling veggies at the Saturday market.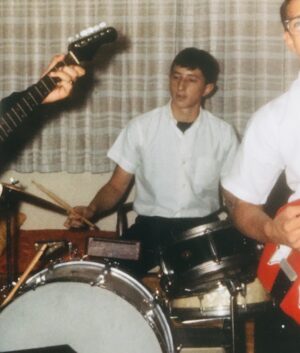 Lava Lamp Larry
DJ Host – "Retro Lounge"
Lava Lamp Larry is the host of the Retro Lounge, heard every Saturday at noon and Monday at 6 pm.
As a young man he was badly bitten by the rock'n roll bug and has never recovered.
Therapy includes rocking the 105.9 spot and playing guitar in Corvallis bands The Easy Targets and Summer of Love.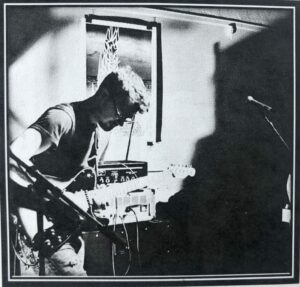 J Nortz
DJ Host – "Hit Hard To Leftfield" 
I'm a Corvallis musician, greenhouse enthusiast, and record collector. The music played on HHTL is lifted almost exclusively from this collection of records, which includes jazz, free and spiritual jazz, experimental, world, Kosmiche, psychedelic, Italian soundtrack, and otherwise leftfield music. I have a huge passion for recorded sound, and hope to endlessly pursue and expand my knowledge and understanding of it. Sharing and connecting with interested folks like you makes it all the better!! Get in touch with me if you want to chat records, music, a song you heard on the show, anything!
IG: @Hit_Hard_To_Leftfield
Come with open minds and ears, and see ya out there!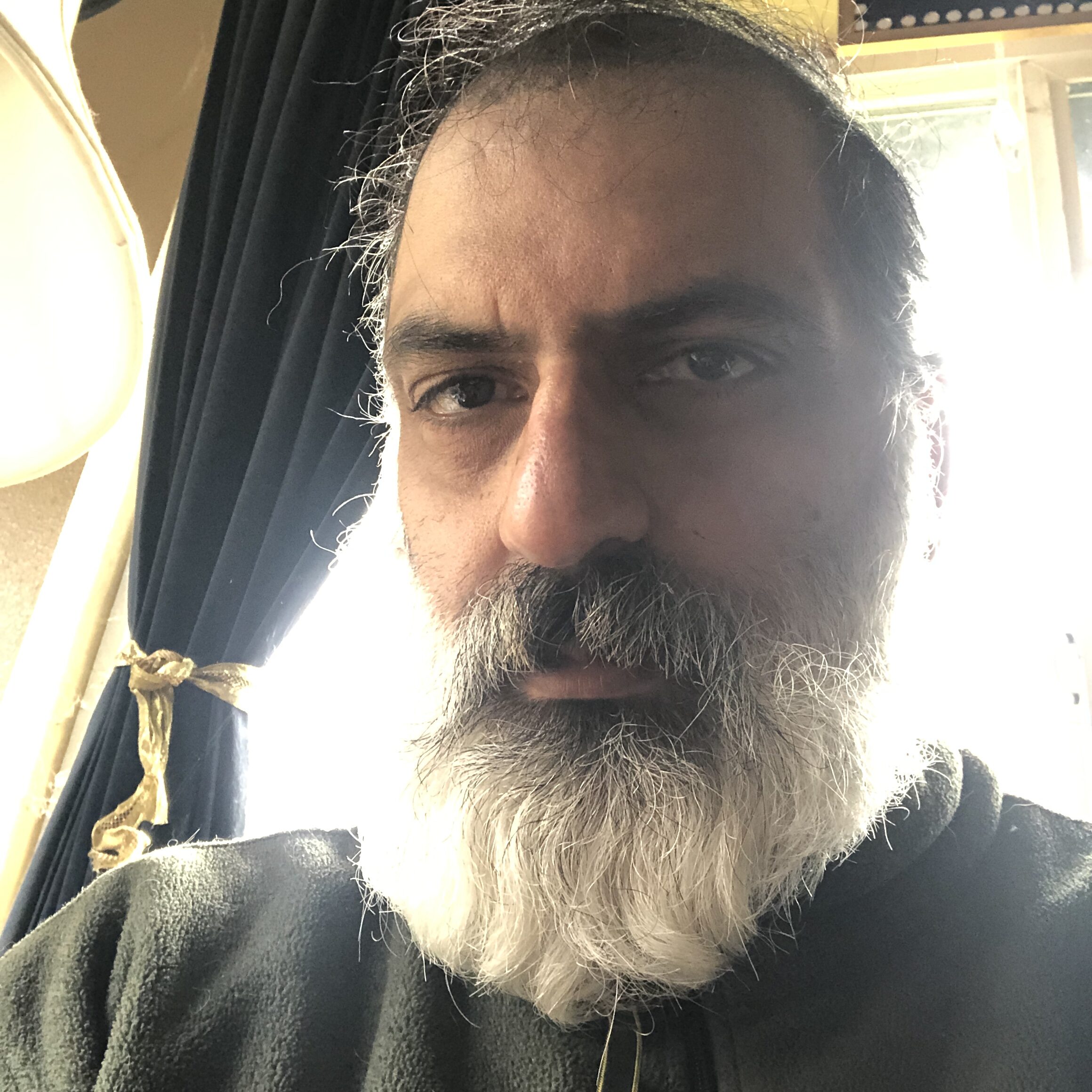 Bobby B
DJ Host – "All Cows Eat Grass"
Wednesdays and Sundays starting at 8pm
BB's radio roots are in college radio — ACEG showcases new and old indie/alternative rock as well as any genre that fits the mood of the week.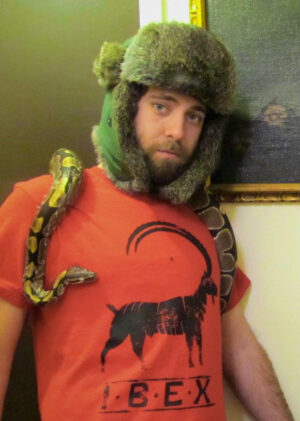 Explorin' Loren
DJ Host – "Prog Wild"
Loren, along with his friend and bandmate, the local sonic shaman GalexC, hosts the weekly music show Prog Wild, featuring progressive music from all times and places.
Along with his KORC duties, Loren plays with Corvallis bands Strange Rotation (with GalexC) and Distinguished Gentlemen. If he isn't doing those things he is probably either explorin' the territory, making yogurt & cheese, or writing his thesis in archaeology.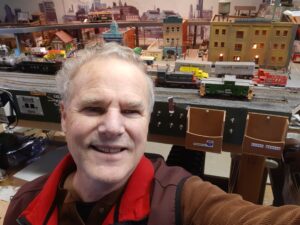 John "Wesley" Myers
DJ Host – "KORC Classical Hour"
Wesley has a profound love of nearly all genres of music,  but classical tops the list. He was a classical pgm DJ at his college radio station nearly 50 years ago. That fueled the interest in all types of classical from Baroque to modern. A 25 year career in commercial radio and tv, then 21 years in media services at OSU has led Wesley to KORC radio, with fun times ahead. Other passions are model  railroading, tennis and 9 grandchildren.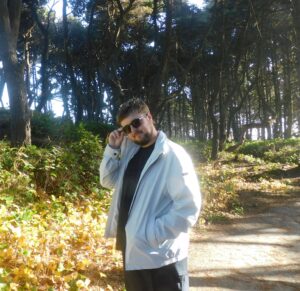 Brandon Richardson
DJ Host – "Blinx"
Blinx is a forward-minded hourly show and eponymous independent record label focusing on tasty picks from the history of dance music with host, Brandon Richardson aka dj MOS FET (metal-oxide-semiconductor-field-effects-transistor), a lifelong obsessed-listener and avid collector. Inspired by the ethos of british pirate radio, each show offers a fervent, globetrotting mixture of different regional club styles in a fun variety of tempos and flavour.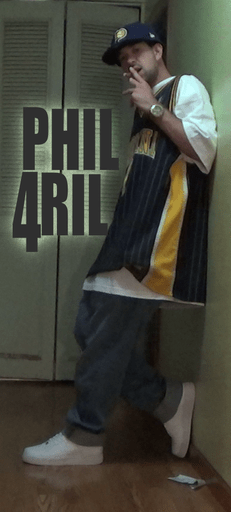 Phil4Ril
DJ Host – "4Ril 4TheRadio"
Tired of the same hip hop songs on mainstream radio? Then Listen and learn somethin'. 4Ril 4TheRadio hosted by me, Phil 4Ril, is an uncut (Yes, swear words and everything) oldschool hip hop mix. 80's, 90's, early 2000's.  I play songs from artists that don't get enough radio play as well as artists that you might be familiar with, but not the same two songs you're used to hearing. I play hip hop from west coast, east coast, down south, midwest, overseas, and even local talent. I'm not only a DJ, but also a hip hop artist. I might premiere some new music of mine or maybe do an exclusive freestyle just for the show. Some nites I mite do more DJ mixing. You never know what you're gonna get on 4Ril 4TheRadio; underground hip hop, underrated hits, remixes, live performances, mixtape freestyles, exclusive blends & more… Just know its gonna be 4Ril
Tune in Every Thurs 10pm-11pm & Sat.11pm-12am.
2 New Episodes Every Week! No replays. So tune in or miss out!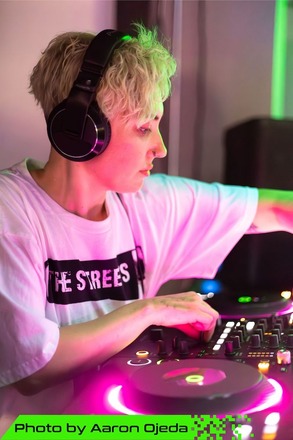 DJ Glowcat

DJ Host – "Glowcat's Scratchbox"
With a passion for community building, Glowcat is expanding dance music education and performance opportunities for DJs in Corvallis. She is the co-runner of DJ Spotlight, an event founded by Eveu, that performs at Bombs Away twice a month. She is also the co-founder of the Corvallis DJ Collective. Her KORC show, Glowcat's Scratchbox, showcases mixes from DJs from all over Oregon every Thursday, 1-2pm. Glowcat's own mixes are a blend of indie dance, femme-forward House, poppy tracks from LGBTQ+ artists, and edgy-but-catchy finds from the UK.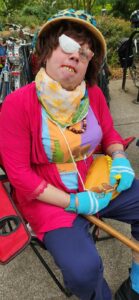 Mary Lou Heppner
DJ Host – "The Outsider Hour"
Mary Lou hosts The Outsider Hour, heard only occasionally on KORC. Mary Lou is the proud grandmother of 4 grandkids, and currently lives with her lump of a husband, former bluesman Bullfrog Heppner, as he slumbers away in a drug-induced coma.  Mary Lou brings a hint of sass and a whole lotta pizazz and presents only the finest in recorded Outsider music.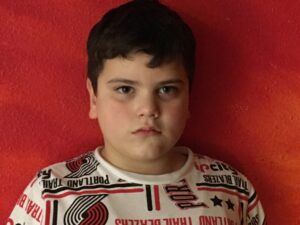 DJ Angel
DJ Host – "Angels of KORC"
DJ Angel (also known as Solomon the KORC Kid) is the host of "Angels of KORC" and a regular music contributor to KORC.  He likes all sorts of music including trap, bass, some hip hop, and various genres heard on KORC, and is KORC's youngest volunteer.  When he's in the mood, he likes to make short announcements on the air.