Volunteer Crew
It takes a dedicated crew to run this "communications ship". We're proud of what we do and hope you'll join us!
Station Engineers
Station engineers are the "Scotties" in the engine room of our music mothership. We owe them big hugs for maintaining the physical gear that makes our station live.
Erik Arnesen
Station Engineer
Gary Prince
Hardware Engineer
Jack Kemp
Hardware Engineer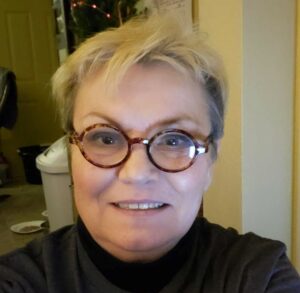 Jennifer Cassidy
The "OG" Volunteer
Currently on a break. Without Jennifer, KORC would not be on air. She did more work than anyone in the first year to get it launched and supported by the community. From raising the antenna to pitching sponsors, Jennifer has done so much for this community radio station.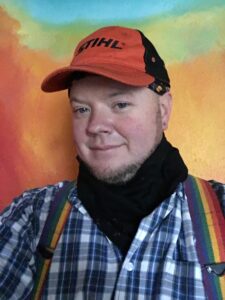 Dan Crall
 Station Manager / DJ Coordinator
Corvallis resident Dan Crall is a broadcast veteran, with almost 10 years experience in public radio, and over 20 years in the voice over industry.  He earned his bachelor's degree in Telecommunications – Audio Production from Ball State University.  He has a passion for audio production, creating radio programs and podcasts, exploring many genres of music, progressive and green politics, and community building.  He is the creator of "The Sound Experiment," heard Fridays and Mondays at 8 PM on KORC LPFM.  Dan is a fixture around the Corvallis community, and is excited to be a part of KORC LPFM.  Dan also produces KORC Mixtape which airs Wednesday and Saturday at 3pm.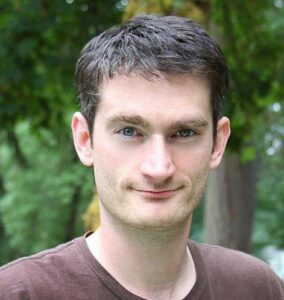 Ashley Terry
Volunteer Training / Live Event Production
Ashley is President of Uphill Media INC and has been volunteering time and resources to numerous groups and causes over the years. Ash is a professional videographer and lends his many skills to UHM and KORC for live event production and editing.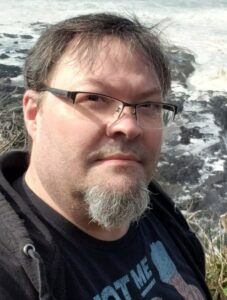 Charles Maughan
Live Event Production 
Charles has a long history of community organizing and activism. He's currently a Corvallis City Council member as well as administrative staff for KORC. Charles helps coordinate and produce live events for KORC. Hopefully down the road he have a show of his own on the schedule.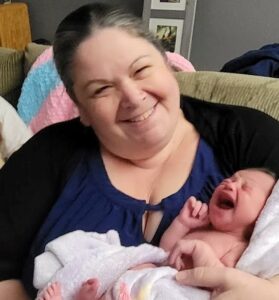 Holly M.L. Shutta
Local Volunteer & Events Coordinator / Local Merch
Holly also has a long history of community organizing and activism. She coordinates local volunteers, events and Merch for KORC.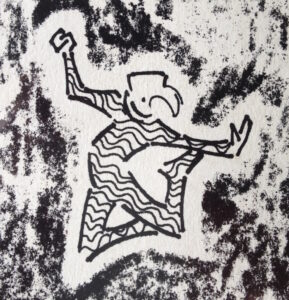 Dj Nails
DJ Host  "Sugar-Free Radio" 
Dj Nails is a Corvallis-based DJ in search of interesting and strange music, both terrestrial and cosmic. Tune into their KORC show Sugar-free Radio and relax as they step through discs of drums 'n dub, house, boogie, jazz, ambience, and everything in between. All moods, all styles, and free in soul & spirit. New episodes air Friday at 9pm with encore airings Monday at 9pm and Tuesday at Midnight.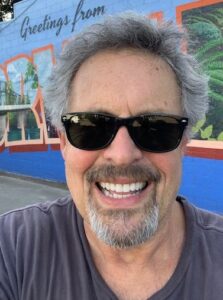 Augie West
DJ / EDU Media Production
Augie is a retired teacher and in his youth worked for a record distributor and a guitar and drum company. He is a long time music fan and has attended hundreds of concerts. Augie hopes to use that experience to share music with you. Radio has always been his friend- from the top 40 AM stations  of the late 50s and early 60s to the beginnings of freeform FM radio.  This was the place to learn the new songs, groups, and singers of the day and to groove to the favorites he already knew. Augie's mission is  to turn you on to great music like the freeform FM DJs of the early 70s turned him onto great music.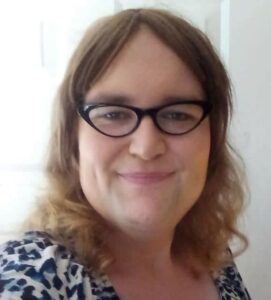 Jessica Norick
DJ Host – "Jess The Collector" 
Corvallis local DJ Jessica "Jess" Norick shares music from her vast collection. Vintage Country & Western, Polkas & Waltzes, Bluegrass, Folk, and more. Music that is no longer represented by mainstream media. An Oregon native, Jess Norick has been passionate about vintage North Americana music since early childhood. She began collecting records at only three years of age.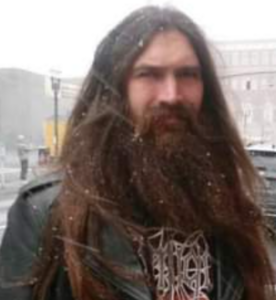 James "Old Man" Winther
DJ Host – "Return From Chaos" 
Corvallis local DJ James Winther brings Death Metal and "weird other music" to KORC with, "Return From Chaos."
Old Man Winther had been a dumb metalhead since trading a bag of Triscuits for a copy of Kill 'em All back in the mid 90s. He is delighted to host "Return from Chaos" on K-Orc 105.9 so as to make you listen to his favorite death and black metal songs with a smattering of jazz, industrial , goth rock, odd classical, nordic folk, along with a side dish of shameless self-spotlighting of his own past/current bands and the sporadic Nintendo song, Beatles remix, or paranormal call-in guest.