Hello KORC Family!
 So much good news to share with you about KORC FM. We have our first local show, new partners, and merch on the way!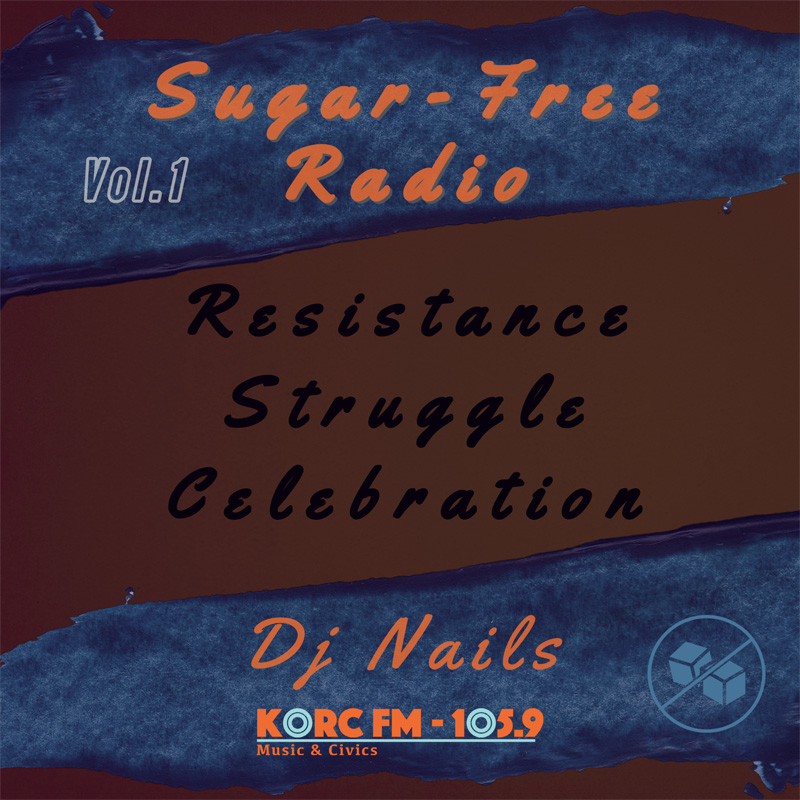 "Sugar-free Radio with Dj Nails" starting Saturday, March 13th at 9pm Pacific.
 Show #1 of Sugar-free Radio features records around the theme of Black resistance, struggle, and celebration. This mix bounces through rhythm & funk, singular educational gems, laid back steppers, and deep & soulful house music from its birthplace of Detroit and Chicago. The show is 2 hours long. It will be replayed at Midnight the following Tuesday.
Jim Vanhoeck's Dead & Family starting Sunday, March 14th at 4pm Pacific.
 Dead & Family is a unique Grateful Dead show from DJ Jim Vanhoeck out of KYAQ 91.7 FM in Lincoln County Oregon. Jim shares his library of high-quality recordings of Grateful Dead concerts spanning decades. From what I understand, Jim has access to some rare material…these are not readily available recordings. Tune in Sundays at 4pm and Wednesdays at Midnight for Dead & Family.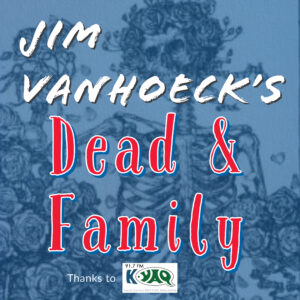 We also have some new KORC IDEEs thanks to Our Revolution Corvallis Allies (ORCA). These run at the top of the hour and are randomly played. You have to keep listening to hear them all!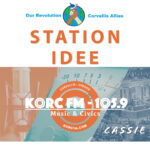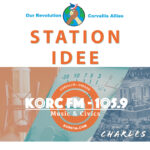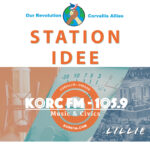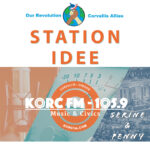 In The Works…

We've got several new projects in the works thanks to outreach efforts from Jennifer Cassidy, KORC's Volunteer Coordinator and Promotions Director.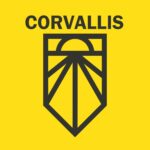 The local Corvallis Sunrise Movement will be creating PSA's to run on KORC and hopefully be distributed across our growing network of partner stations. Big thank you to Eric Rehm, the Sunrise Movement representative for working with us on this. Looking forward to doing more with the Sunrise Movement this year.  Eric is a climate scientist and oceanographer who I hope to interview soon for KORC.esday.
Founders Thank You
 I'm about 75% done with the founders thank you message. I keep remembering people I have to thank. So many hands have helped make KORC possible…I'll have that done soon. I promise!
Decals and other merch
 The KORC Decals have been ordered. We're waiting for Corvallis Customs to complete the printing and then we'll get them distributed as fast as possible.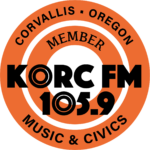 Finally… A YOOGE thank you to the KORC Ground Forces: Gary Prince, Jennifer Cassidy, Jack Kemp, Jake Arnoldt, Todd Urick, and Jeff Cotton. Without these people in town making sure things work… KORC would not be on air.